MDI OFFERS EDUCATIONAL PROGRAMS ON RECYCLING!

MDI loves to teach others about our organization, our business practices and about the interesting world of recycling!  If you ever want to visit and tour the facility, just drop in during business hours and we will gladly show you around.  We offer tours of the facility on a regular basis around April 22nd of each year during Earth Day, to celebrate environmental awareness.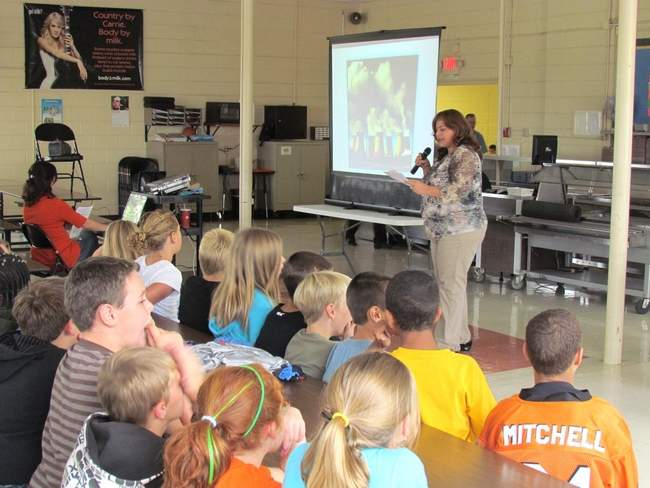 Our presentation will thrill the audience with fun recycling facts and provide awesome insight into MDI's important non-profit mission of employment for people with significant disabilities and our community service operations in thrift retail and recyclables collection and processing.
MDI has given presentations to the Character Cats of the Macon R-1 Elementary School, to civic groups like the Macon Jaycees and the Democratic Club.  Catch a glimpse of our presentation on "This Week In The Valley", with the local cable television provider, Chariton Valley Corp.
For information on our educational presentations, please contact MDI today!